Conversations with Mary Magdalen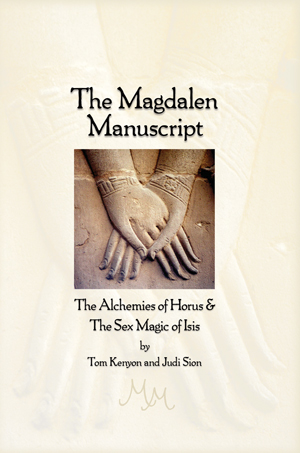 At her request, we have adopted the spelling of her name without an "e" at the end in order to denote that this Magdalen is an interdimensional being, and her life as Mary Magdalene was only one expression of her larger identity.
Another reason she asked us to spell her name without an "e" at the end was to differentiate the being we communicate from other sources of channeled material.
We did spell her name in the main menu tab using the traditional spelling in order to facilitate recognition by Internet search engines.
Please note that this, never before published material, is for your personal use only. It is copyrighted and no portion may be printed, copied, posted on the Internet or distributed in any media, physical and/or electronic without the authors' written consent.
©2013 Tom Kenyon and Judi Sion     All Rights Reserved
Conversations with Magdalen  (2007 – 2012)
Other Resources
The Magdalen Manuscript: The Alchemies of Horus and the Sex Magic of Isis (Book)
The Alchemies of Horus: The Magdalen Energy Meditations (CD)
Songs of Magdalen (CD)
The Arcturian Anthology (Book with Companion CD)