Your cart:
0
items.
$
0.00
City of Hymns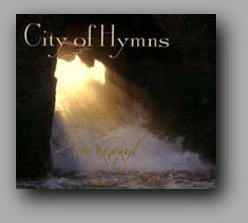 A poignant hauntingly beautiful rendering of some of the world's most beloved hymns by one of the world's foremost sound healers.
Tom Kenyon's nearly four octave range voice gives his music a power and a spiritual force rarely experienced.
A Buddhist for over three decades, Tom had a personal experience with Jeshua that moved him to interpret these songs of devotion in new ways – a tribute to the ecumenical spirit of spiritual tolerance and the recognition that there are universal truths in all of the world's great religions.
Tom chose the title, City of Hymns, because there is a place of healing within each of us, regardless of our spiritual lineage. To enter this realm of healing is to be elevated and forever changed.
Click arrow to listen to an excerpt:
[audio:cityofhymnsS.mp3]
$9.95/MP3 Download