Your cart:
0
items.
$
0.00
The Cave of Altruin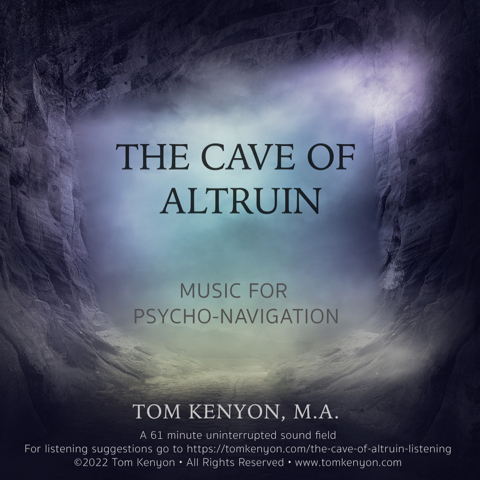 Music for Psycho-navigation
Don a pair of stereo headphones or earbuds
Lay back and relax
Explore other realms of consciousness and other worlds within the Multiverse
Be bold
Go where few have gone before
A 61 minute continuous uninterrupted sound field created by Tom Kenyon, M.A., a pioneer in the use of sound and music to generate altered states of consciousness
This recording is only available as an mp3 download.
Click the play button below to hear a short audio sample.
Note: An 11 minute version of The Cave of Altruin is available free of charge in the Listening section.
To read an article on The Art of Psycho-navigation, go to the
Articles
section at www.tomkenyon.com or
click here
.
"The future is not what it used to be."
$9.95/MP3 Downloads