Your cart:
0
items.
$
0.00
Music of the Inner Spheres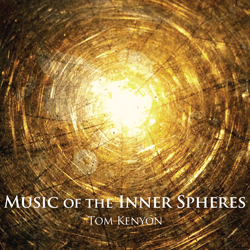 "These are some of the most beautiful catalytic sound pieces that I have ever created. They swiftly open doorways into the inner worlds, and of the thousands of sound meditations I have brought into being, these are among my favorites. I go back to them time and time again. For me they are dynamic thresholds to my own inner reality and entryways into the mystery of the internal cosmos."
Tom Kenyon
This compilation includes Heart Song, The Voices of Iona (music from the island of Iona and the Highlands of Scotland, which are related to the high lands of consciousness), The Bodhi Diamond of self-awareness, Pachamama (the music of Earth), the music of Worlds Ascending, the Stream of Light, and The Biophotonic Choir that activates the network of light within your body.
CD Tracks:
Track 1
Heart Song
Track 2
The Voices of Iona
Track 3
Song of the Bodhi Diamond
Track 4
Pachamama
Track 5
Worlds Ascending
Track 6
Stream of Light
Track 7
Biophotonic Choir
Click on the tracks below to listen to short samples:
$16.95/CD
$9.95/MP3 Download