Your cart:
0
items.
$
0.00
Hathor Pineal Gland Dimensional Attunement
Instructions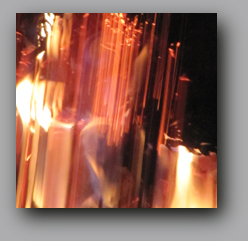 The purpose of listening to this recording is to stimulate an increased awareness of, and to activate energetic potentials within the crystalline structures that reside within the pineal gland.
In this esoteric view, the pineal crystals (that are embedded within the pineal gland) operate like a type of cosmic-antennae that can be tuned to the higher vibrational-realms of light. This is, in fact, the intended purpose for listening to this psychoacoustic catalyst.
It is best to listen to this sound meditation with stereo headphones. Any type of headphones, even ear buds, will work fine.
As you listen to the recording, place the focus of your attention in the center area of your head, where the pineal gland is located. Imagine that the sounds are coming from out of the pineal gland, even though in reality, the sounds are coming in through your ears. This simple shift in perceptual imagination will generate a more powerful mind-altering experience.
You can, if you wish, listen to the recording multiple times in one listening session. However, do note that repeated listening of this track can create a type of psycho-spiritual cleansing reaction. If you experience such a reaction, stop listening. Take a break, and then listen to the sequence just once a day until your energetic system has adjusted to the increased light activation of the pineal.
An Important Note:
Normally in the mastering process of a recording, certain frequencies are toned down so that the recording can be played back on a wide range of different systems. In this case, none of the frequencies have been toned back for obvious reasons. This means that if you play the recording on a low quality system (without headphones), the speakers of your playback system may have a hard time handling all the frequencies. In other words, your system may distort the sounds and/or you may hear a vibration in the speakers. This problem can be completely avoided if you listen to the recording with headphones, which is the best way to listen to it anyway.
This 5:47 minute sound meditation stimulates the crystalline structure of the pineal gland and is repeated 11 times on this mp3 — to make a 63 minute recording — for those who wish a deeper experience of this Dimensional Attunement. This recording is only available as an mp3 now.
$5.00/MP3 Download