Your cart:
0
items.
$
0.00
Entering The Buddha Fields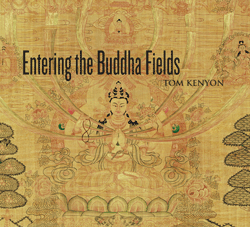 Enter into the mystery and enchantment of these rare teachings and sound transmissions from the realms of pure light and sound (known as the Sambhogakaya in Tibetan Buddhism).
In the course of this three-day retreat in 2016, Tom explored the enigmatic teachings of The Great Perfection and channeled sound codes from various tutelary (meditation) deities for the purposes of spiritual empowerment, illumination and self-liberation.
This set of recordings captures the magic of this unusual meditation retreat.
The single CD, Songs of the Dharma, is included in this CD set, Entering the Buddha Fields.
7 CDs
$105.00/7 CD Set
$69.65/MP3 Downloads